PROCEED TO IMAGE GALLERY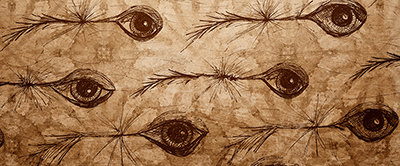 The Sketchbook Quarterly offers a bridge between my digital work and traditional drawings. Here I have paired 12 of my favorite ink drawings with backgrounds I created digitally from scans of tea stained paper. Showcasing my pattern work which is a metaphor for the infinite complexities and structure underlying the fabric of the universe, these works bridge the gap between my fantasy life and the outside world.

The 12 prints are presented in a set of four handmade books created from archival materials alongside upcycled corrugated boxes highlighting my love of craft and handmade objects.