PROCEED TO IMAGE GALLERY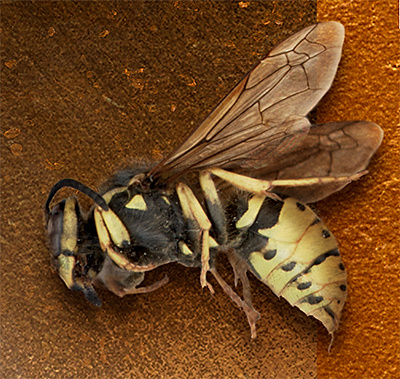 Garden
features two unrelated large works that were commissioned for specific spaces. The piece entitled
Garden
resides in an elevator at the Teleflora building in West Los Angeles, while
Faery Wood
graces a master bath in a private home. Both pieces have been mounted on silk between layers of glass prior to installation. The garden theme, an idealized natural setting, is one which I would like to explore further in my work.
In Judeo Christian mythology when God cast Adam and Eve out of the garden did he mean to leave them in a landscape void of intent? Is the world void of intent?
The word garden implies intent, an intentional arranging of the elements within to suit a vision. It is a place which includes certain elements and excludes others. In
Faery Wood
an ordered poppy path leads through the wild forest creating a charmed space for the children who occupy it. From fairy tales we know that there is always a wolf in the woods. The children, unaware of this or the encroaching darkness and unknown world beyond, achieve a momentary return to paradise. Paradise, from the Persian, means enclosed garden. Unlike
Faery Wood
,
Garden
is self contained. Encompassing the heavens and the earth, this image pushes at its borders but ultimately circles in on itself enclosing what appears to be a highly structured space. Yet its creation was one of trial and error. It evolved. Perhaps this is the intent underlying the universe.
Garden
was commissioned by Bernard Jazzar on behalf of Lynda and Stewart Resnick for their office building in West Los Angeles which is home to Teleflora. As such the commission was to include a floral motif. That and the dimensions were the only stipulations made on the commission. When I began the piece, I had not intended to create a garden. My initial efforts were less organic – a simplified floral pattern – a decorative flat designed space. I began with very detailed scans of actual poppies. Over time though,
Garden
grew and evolved. After I visited and photographed fields of California wild poppies, I began to merge these elements into the image creating space. The poppies changed from bright oranges and pinks to blues and violets and then some changed back. Creatures began to enter. Some left. Buildings came, fell into ruins and memory before leaving completely. The process of the piece was one of evolution. Beyond the initial placing of the three large poppies (echoing the triptych format), there was little intent. I spent time there.
Faery Wood
had a similar process. The forest took shape, flowers grew, creatures wandered through, butterflies, bees, and dragonflies flitted by. Some stayed. Some left. Time has a funny way of changing things.
As a child I made maps of real and imagined places. Perhaps I thought I could control my surroundings this way… control my imaginings. I drew pictures. Perhaps I thought the creation of a still image could stop time, reserve something for eternity. I grew up. I still make pictures and sometimes I draw maps of real and imagined places. I know now that while X may mark a treasure spot, everything exists in time and is constantly in flux. If you look closely you can uncover some secrets. You may find a treasure, but you can't keep it except as memory.
Like Alice, alone in a dark corridor, peering through a tiny door at a beautiful bright garden, we seek a way into paradise, an enclosed garden, a place of intent where we are safe and comfortable and everything makes sense. Like Alice we desperately want to enter. At times we may even have the tiny golden key which opens the door, but like Alice we still find we cannot fit through it. And when we can fit through the door all too often we no longer possess the key. The garden is an illusion, an ideal. After all when Alice finally does arrive in her garden, she is greeted by a despotic queen who is busy having everyone executed. In reality, there are always wasps in the garden. Without them the flowers would not grow. There is decay. Without it nothing would be fertilized. There is trial and error. Things evolve. And within that there are perfect moments.
Garden
and
Faery Wood
are intended to remind you of those moments.