RETURN TO IMAGE GALLERY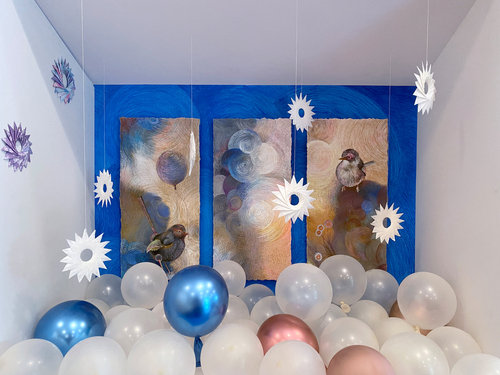 A tiny show in a box at The Red Post Gallery, Los Angeles • March 2022
Wrangling balloons into a pocket universe.
Should I let go of the string and drift into the infinite?
Clichéd wishing on a star, but still filled with hope and feathers.
Listening to the birds.
Hours spent endlessly drawing swirly skies.
Creating a world one mark at a time.
What brings you joy?